JAIL Ministry Banquet
SAVE THE DATE!
OCTOBER 19TH, 2023 | 6:15P
BELL COUNTY EXPO CENTER
(Cadence Bank Center)
GUEST SPEAKER:
JOHN BLACK
Write-Way Prison Ministries
RESERVE A TABLE OR DONATE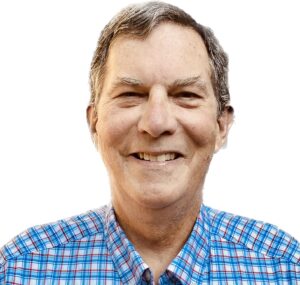 About John Black
John and Penny Black from Garland, TX have been blessed with 4 children and 9 grandchildren during their 46 year marriage.  John graduated from Texas A&M and LeTourneau University with engineering and business degrees.  He worked 42 years in the public and private sector as a transportation engineer specializing in traffic signal systems.
John became interested in prison ministry going on Bill Glass Weekends with his friends from Church.  His uncle in Houston graded Bible courses from Writeway Prison Ministry at his Church for 15 years after he retired.  John met a fellow grader at his uncle's funeral who told him the Writeway main office was located in Garland (about 20 minutes from his home).  John felt God knocking on his heart for several weeks after the funeral.  He finally surrendered and showed up at Writeway where Rodger Turley gave him a tour of the operations there.  John started grading exams from Bell County 10 years ago and formed a branch of graders at his Church.   He began volunteering at Writeway 3 days per week after he retired 5 years ago and thoroughly enjoys the work and fellowship at the ministry.  Writeway has provided Bible correspondence courses  in Texas, New Mexico, Louisiana, Mississippi and Iowa prisons for over 40 years.